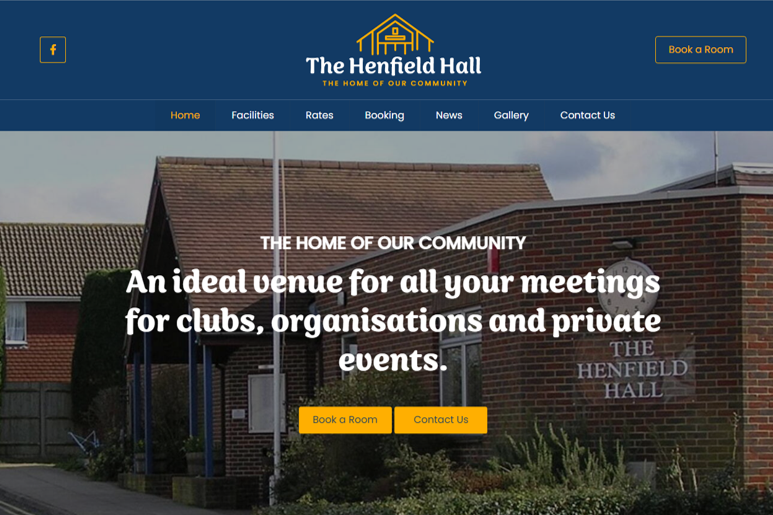 posted
5th
September
2023
Posted

3 months ago
By

Trustees
Charitable Incorporated Organisation - Registered Charity No. 1197873

NOTES from the 1st ANNUAL GENERAL MEETING
held on Tuesday 15th August at 7pm in the Garden Room of the Henfield Hall

Anne Hubner chaired the meeting and welcomed those attending (33 residents; 3 apologies received). She particularly thanked everyone for coming along, when they could have been enjoying a pleasant summer's evening elsewhere.

Thanks were recorded to:
Diane Fuell and Patrick Thorpe, for their work on the transition to a CIO, and also to Patrick for obtaining several grants;
Audrey Cheeseman, for maintaining the accounts;
Peter Sheppard, for leading a team of volunteers to refurbish and maintain the premises;
David Phillipson, for his continuing work as Hall Steward;
Linda Fuhrman, Elaine Goodyear and Jane Pateman for work on the new website and publicity;
Anne Hubner, for twenty-four years' service as a Hall Trustee, many of these as Chairman.

Reports:
The gas oven in the kitchen has been replaced by an electric one, costing £10,000, including new cabling - the Kindersley Trust were thanked for a grant of £2,000 towards this.
Significant grant monies have been received towards the installation costs of solar panels on the roof; solar energy has supplied 60% of the Hall's needs over the past year; for the last three months (of longer daylight) this figure was 75%. It is hoped to increase the amount per unit which the Hall receives for surplus electricity.
Contract cleaners have been employed to assist with cleaning.
Hirings are almost back to pre-pandemic levels, but events which use the whole complex, such as weddings and concerts, are down. There have been three weddings this year, whereas in some years there have been five or six; this may be due to many alternative venues for weddings being available.
A new website has been developed and progress is being made towards online Hall calendar and bookings.
A new sound desk and microphones were about to be installed - cost approximately £2,500.
Quotes were being obtained for renovations to the flat roofs.
There will be further investigation into improving the internet speed at the Hall.

Trustees elected were:
In the "elected charity trustees" category:
Arun Agarwal;
Anne Hubner;
David Jemmett;
John Sharp;
Dave Smith.
A vacancy for one more trustee in this category will be advertised.
In the "nominated charity trustees" category, representing member groups:
Peter Bates (Henfield Duplicate Bridge Society)
Linda Fuhrman (Henfield Ladybirds)
Elaine Goodyear (Henfield Museum)
Jane Pateman (Henfield Garden Club)
Peter Sheppard (Henfield Theatre Company)
In accordance with the Constitution, one trustee is appointed ex officio by Henfield Parish Council - currently this is Jane Jones.

Officers appointed were:
Chairman - Peter Sheppard
Vice-Chair - Jane Pateman
Treasurer - David Jemmett
Secretary - Jane Jones

The newly-elected Chairman, Peter Sheppard, thanked everyone for attending the AGM and said that it was important that users of the Hall continue to let the management know if anything needed to be improved. Developments were planned in several areas, including the website and social media presence. He would like to see more, and younger, members of the community become involved with the Hall.

New email address for enquiries and bookings - hhenquiries@henfieldhall.org.uk

The next AGM will be on or before 15th November 2024.